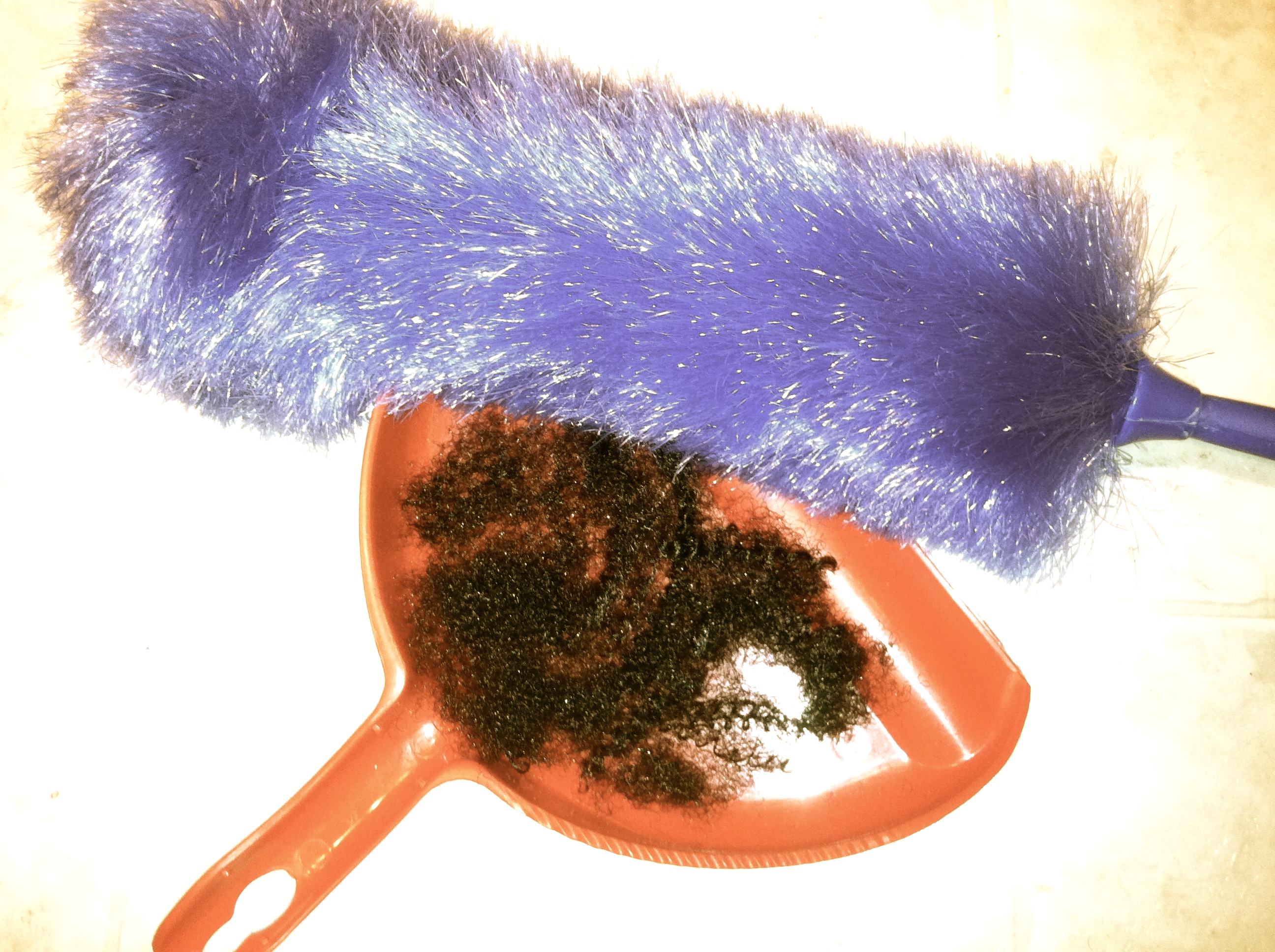 Many people think that transitioning to natural hair without doing a "big chop" means they can stop cutting/trimming their ends all together.  This is a myth.  Although hair grows approximately a 1/2 inch per month, whether or not you retain that growth depends on your healthy hair maintenance.  When hair breakage occurs it typically splits at the ends of the hair and travels up the hair shaft.  Once this level of damage occurs its virtually impossible to repair and/or salvage the hair.  Your hair may appear to be growing in healthy at the root but at the same time it can be offset by your split ends.  To prevent this type of damage it is important to continue to get your ends trimmed to promote healthy hair growth.
Recently, I had a few first time guests mention the notion of "dusting" their own ends when I inquired about their natural hair transition and the last time they had their ends trimmed.  Now, I'm not saying the "dusting" fad doesn't work but lets be honest, if you don't know what you are doing then you may be causing more damage than good.  It is critical to analyze the current state of your hair to determine if you should begin "dusting" your own ends or if you need your ends trimmed professionally.  If you currently have split ends and you choose to "dust" your own ends then pretty much you may end up with a head full of almost even split ends…who wants that?  Exactly.  "Dusting" may just leave your hair looking just that, dusty.
For those who are curious about seeing the "dusting" process, see the video I found below which shows a version of this process in more detail.
http://www.youtube.com/watch?v=GVJRmS8e-9Y