Often times as a hairstylist when attending NFL or NBA games I always find myself looking at the cheerleaders and dancers and wondering who is behind the hair.  I'm excited to share that I have been a hairstylist behind a few memorable looks for Carolina Panthers Top Cat cheerleader Dr. Frajovon.  Check out my work in the below clip on the field and during her Meet the Top Cats interview!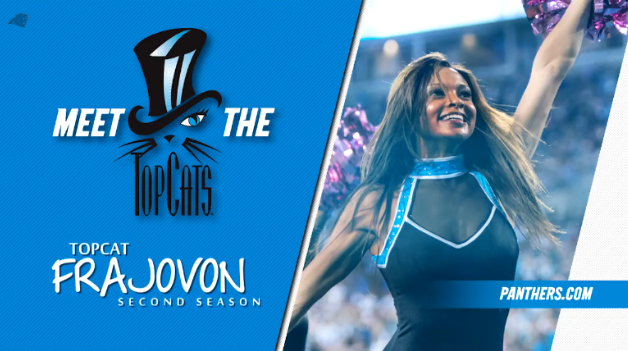 Wishing the Carolina Panthers much success as they prepare for Super-Bowl 50 in Santa Clara, California.  #KeepPounding
Thank you for supporting mane.ediTS!