Recently almost every woman, and some men, who all love Victoria Secret were tuned in watching the 2012 Victoria Secret Fashion Show.  Not only are the fashions, models and performances talked about but so is the hair.  Victoria Secret models are known to have gorgeous hair with lots of volume/body.  Aside from adding hair extensions to your mane, see below three techniques on how you to can achieve "Victoria Secret Body."
1) Magnetic Rollers and/or Hot Rollers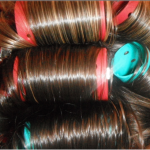 Setting your hair on rollers will help create a uniform longer lasting voluminous style.  This technique involves taking a small section of hair and wrapping around the roller beginning at the ends until you reach the base.  Rollers can be applied either on base or off base.  On base roller placement will create more volume than off base roller placement.
2) French Lacing and/or Back Combing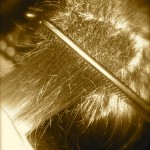 French lacing and/or back combing is commonly referred to as teasing.  French lacing done properly gives you the freedom to target where you want your volume to be added.  This technique involves gently taking a small section of hair and brushing at the root in one direction toward the scalp.  Most who opt for this method usually target the crown area of the head to maximize volume.
3) Blow Dry with Round Brush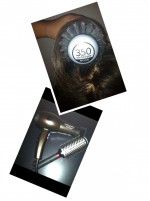 Blow drying with a round brush is seen often from most stylists.  This technique allows for a smooth finish when styling hair.  The amount of volume achieved is determined based on the diameter of the round brush in comparison to the length of the hair.  In most cases a medium sized round brush will give most styles the desired volume.
The next time you want to try adding some "body" to your mane, try one of these techniques and see which works best for you.