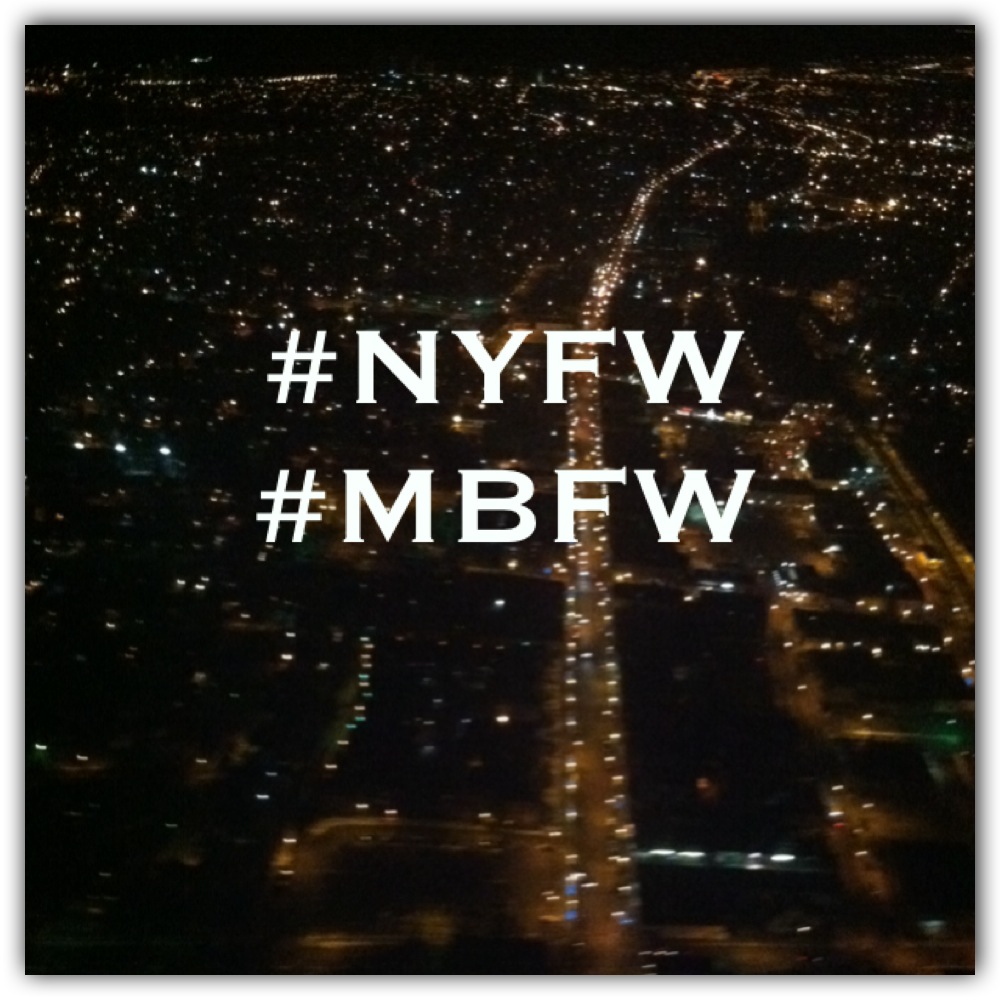 Having the opportunity to be backstage during one of the largest Fashion Weeks in the world, New York Fashion Week, is an amazing experience and a huge accomplishment for most fashion industry professionals.  From the immense networking opportunities, hair care product knowledge, advanced hairstyling techniques and surprising celebrity appearances, backstage access is where all the hard work and excitement takes place.
For this year's February 2015 New York Fashion Week showcases I secured a spot on the teams of two talented hair artists.
Designer: Berenik
Lead Hair Stylist: Kat Bishop 
Location: Studio 450
This year marked Berenik's first time presenting during New York Fashion Week.  As a newbie to the New York Fashion Week family their entire debut was nothing short of amazing.  Styling hair for this showcase was a blast and allowed for true creative energy to emerge.  Lead hair stylist Kat Bishop created a fashion forward, cold and futuristic style that complimented the entire clothing line.  The hair style consisted of a sleek and bold center part with lots of purposely untamed volume beginning around mid to lower ear.  The star of the show had to be the cold white effect around the front hairline and tops of models heads.  This was achieved using Prive dry shampoo and Ricky's NYC white hair paint.
 ~*~*~*~
Desinger: Noon By Noor
Lead Hair Stylist: Linh Nguyen
Location: The Salon/Lincoln Center
Noon By Noor left audiences breathless on the main stage of Mercedes-Benz Fashion Week with its beautiful collection embellished with crystals.  With such attention to detail in the Noon By Noor garments, lead hair stylist Linh Nguyen wanted to capitalize on the "Effortless and Natural Beauty" of a woman.  I loved this concept because it was about feeling good in your own skin!  Linh, with the support of NYC based Cutler Salon Team and several Freelance artists like myself, executed on his vision of organically flowing tresses while using Redken's hairspray and texturizing gel.  The look was not overdone and was perfect for the collection presented.
Being blessed to work on two incredible teams made this fashion week experience one to remember.  As always, if you have a dream continue to pursue it and don't give up.
Thank you for supporting mane.ediTS!