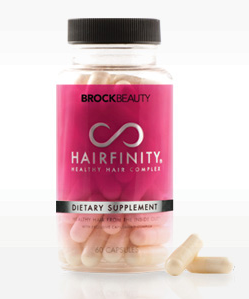 If you have sat in my chair before then you have probably heard me say that ultimately sustaining a healthy head of hair begins on the inside.  Majority of society can probably relate to the idea that as you get older you tend to become "unhealthier."  There are plenty of reasons and/or excuses as to why your health may be on the decline as you grow older.
"There is not enough time in the day for me to focus on me."
"I was going to go to the gym but I didn't feel like it."
"I didn't have time to cook so I picked up some fast-food."
We are all probably guilty of saying these EXCUSES before and not thinking twice about it.  As we get older, these "rational reasons" that are really excuses will catch up to us one way or another.  When thinking about hair growth and health, I also think about the importance of taking a multi-vitamin. With the busy lives that many of you lead, taking a multi-vitamin is a great way to ensure your body receives the necessary good nutrients it needs.  However, a multi-vitamin cannot correct a flat out poor diet or replace all the benefits of exercise.  As you do your research and talk with your physician, you will learn there are multi-vitamins for skin, nails, hair and so much more.
Hairfinity is a multi-vitamin that is getting much buzz lately including from reality TV stars like Phaedra Parks of Real Housewives of Atlanta (Bravo Network) attesting to its benefits.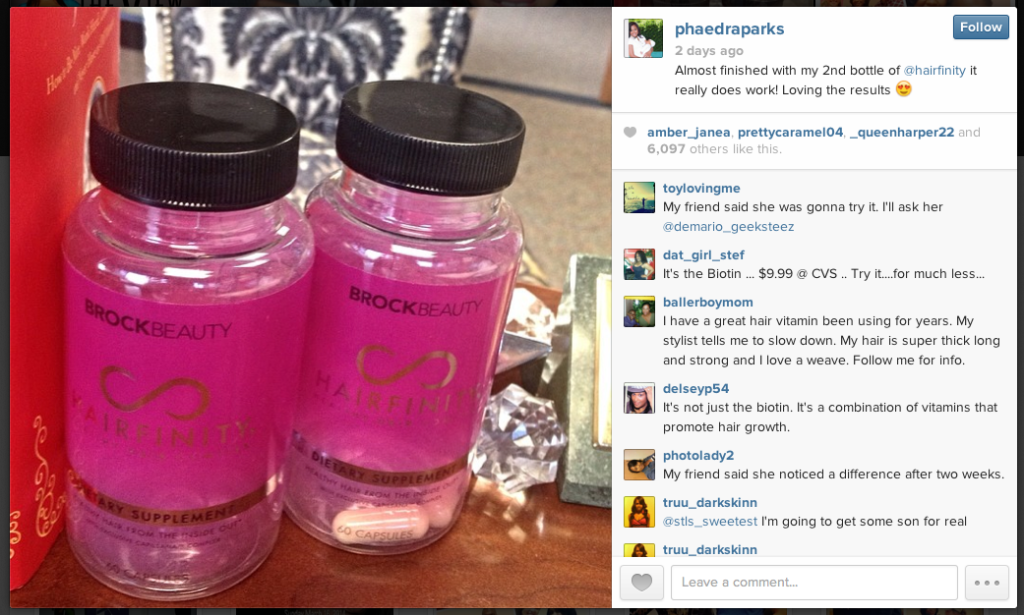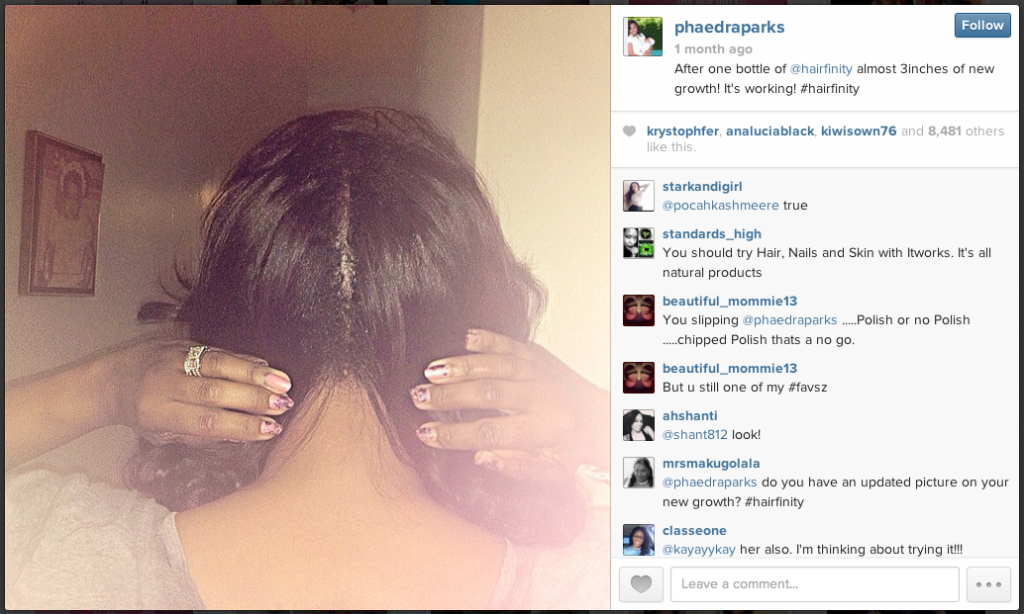 Hairfinity is known to be a hair vitamin supplement that works from the "inside out" to promote and grow a healthy head of hair.  With key ingredients such as, Biotin and B Vitamins, many people are experiencing positive results and have shared their testimonials.
Have you tried Hairfinity?  How do you like the hair vitamin?
Thank you for supporting mane.ediTS!